---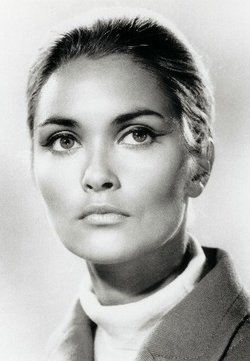 Alexandra was born in Hove, England on the 9th March, 1946. According to her official website, her mother was of French, German and Italian descent. Her Canadian-born father was of Spanish, Dutch, Scottish and native Indian extraction. She attended Brighton and Hove High School.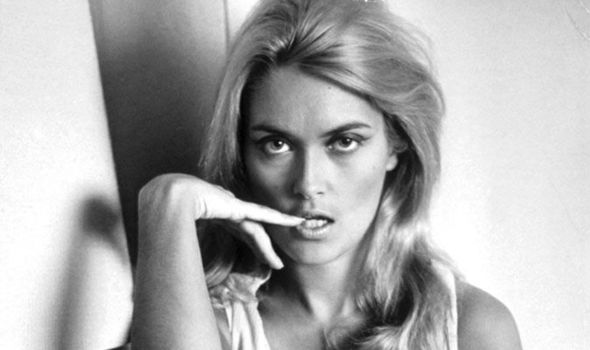 She made her film debut in 1963 in a poorly rated film, 13 Frightened Girls. Several films followed, including the part as Meg in Casino Royale but the part that saw her soar to stardom was playing Sharron Macready in the series The Champions.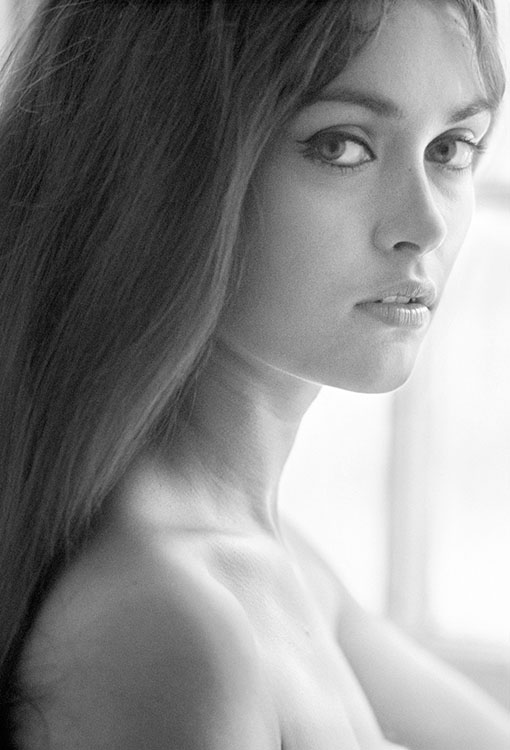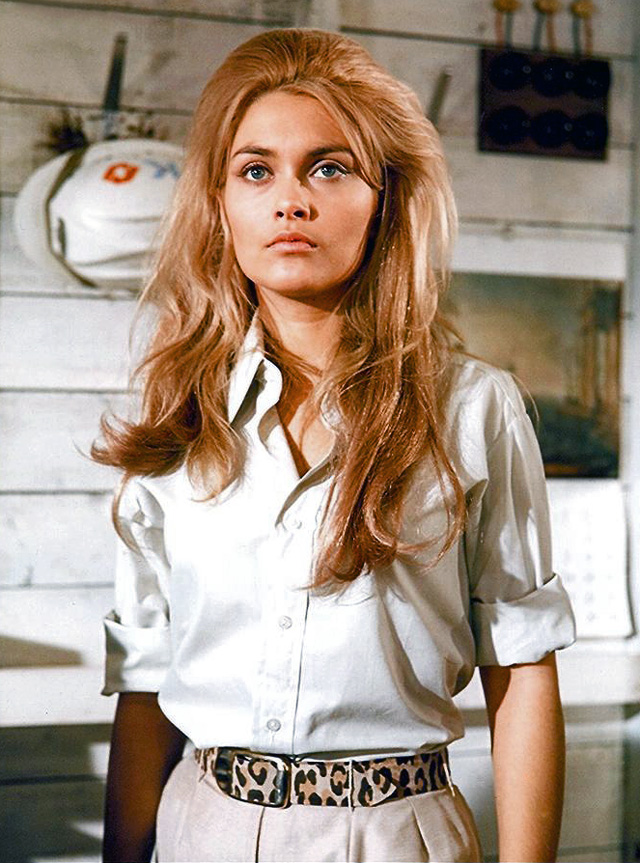 Alexandra was very much concerned with animal welfare and founded the Alexandra Bastedo Champions (ABC) Animal Sanctuary. She was also a patron to a number of animal welfare organisations including Compassion in World Farming, Wildlife Aid Foundation, National Animal Welfare Trust, Greyhounds in Need and Naturewatch.
Alexandra died from cancer on 12 January 2014 aged 67 in hospital in Worthing, England.
Wikipedia lists her film and tv credits as follows:
Filmography
13 Frightened Girls (aka The Candy Web) (1963) – Alex – England
The Liquidator (1965) – Radio Operator (uncredited)
Doctor in Clover (1966) – Nurse at Party (uncredited)
That Riviera Touch (1966) – Girl at Roulette Table
Casino Royale (1967) – Meg
Wedding Night (1970) – Gloria – Girl Friend
My Lover, My Son (1970) – Cicely Clarkson
This, That and the Other (1970) – Angie
The Kashmiri Run (1970)
The Blood Spattered Bride (1972) – Mircalla Karstein
I Hate My Body (1974) – Leda Schmidt
The Ghoul (1975) – Angela
El Clan de los Nazarenos (1975) – Arima
Tu dios y mi infierno (1976) – Liselotte
Find the Lady (1976) – Victoria
The Man Inside (1976, TV movie) – Joan Lytton
La Gioconda está triste (1977)
El Mirón (1977) – Elena – wife
Cabo de vara (1978)
Stigma (1980) – Anna
A Choice of Two (1981)
Draw! (1984, TV movie) – Bess, Harry's Girlfriend in Bell City / member of acting troupe
La veritat oculta (1987) – Agnes / Chiromancer
Batman Begins (2005) – Gotham Society Dame
Television
The Count of Monte Cristo (TV series, 1964) – Renée de Saint-Méran
The Scales of Justice (episode The Haunted Man 1966) – Laura
The Wednesday Play (1966) (TV) – The Girl
The Saint (episode "The Counterfeit Countess", 1967) – Mireille / Joan Vendel
The Champions (TV series, 1968–69) – Sharron Macready
Randall and Hopkirk (Deceased) (episode "Whoever Heard of a Ghost Dying?", 1969) – Carol Latimer
Codename (1970) (TV series) – Diana Dalzell
From a Bird's Eye View (episode "Sicillian Affair", 1970) – Lisa Vespucci
The Aphrodite Inheritance (miniseries, 1979) – Helene
Legend of the Champions (TV, 1983) – Sharron Macready
Absolutely Fabulous (episode "Fat", 1992) – Penny Caspar-Moorse
EastEnders (2008–2009) – Cynthia (final television appearance)