A very simple but tasty falafel recipe served with a nice, refreshing tzatziki.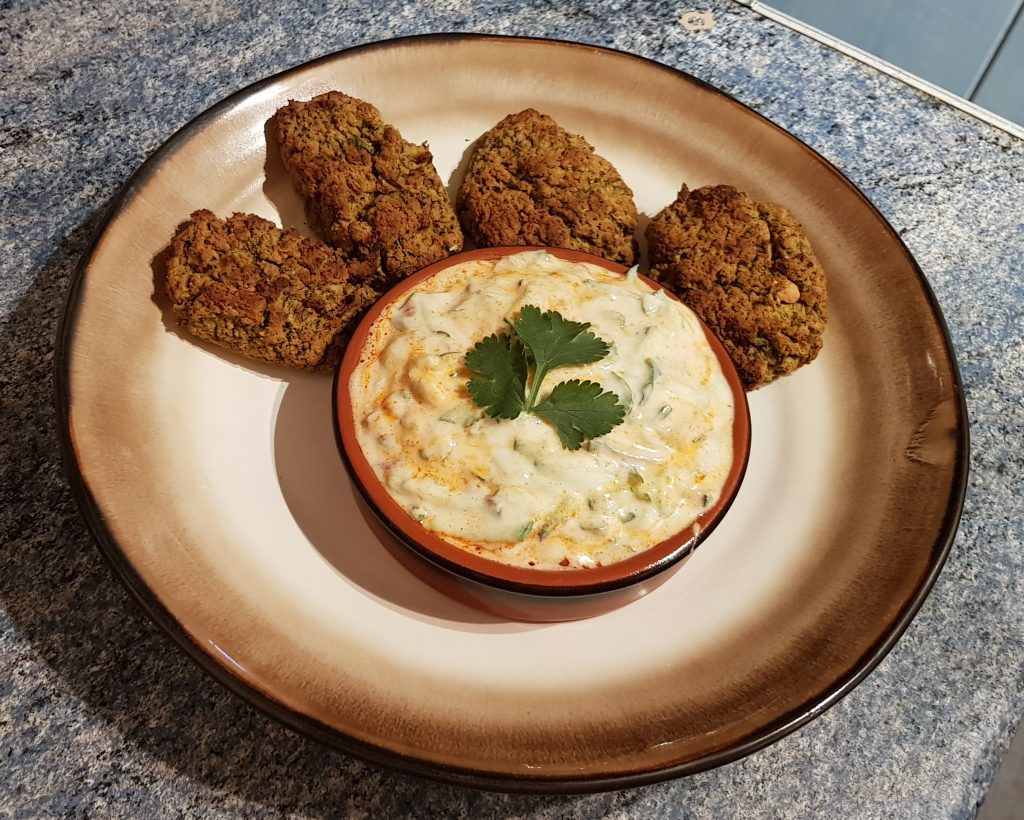 Falafel and Tzatziki
2018-02-28 08:00:49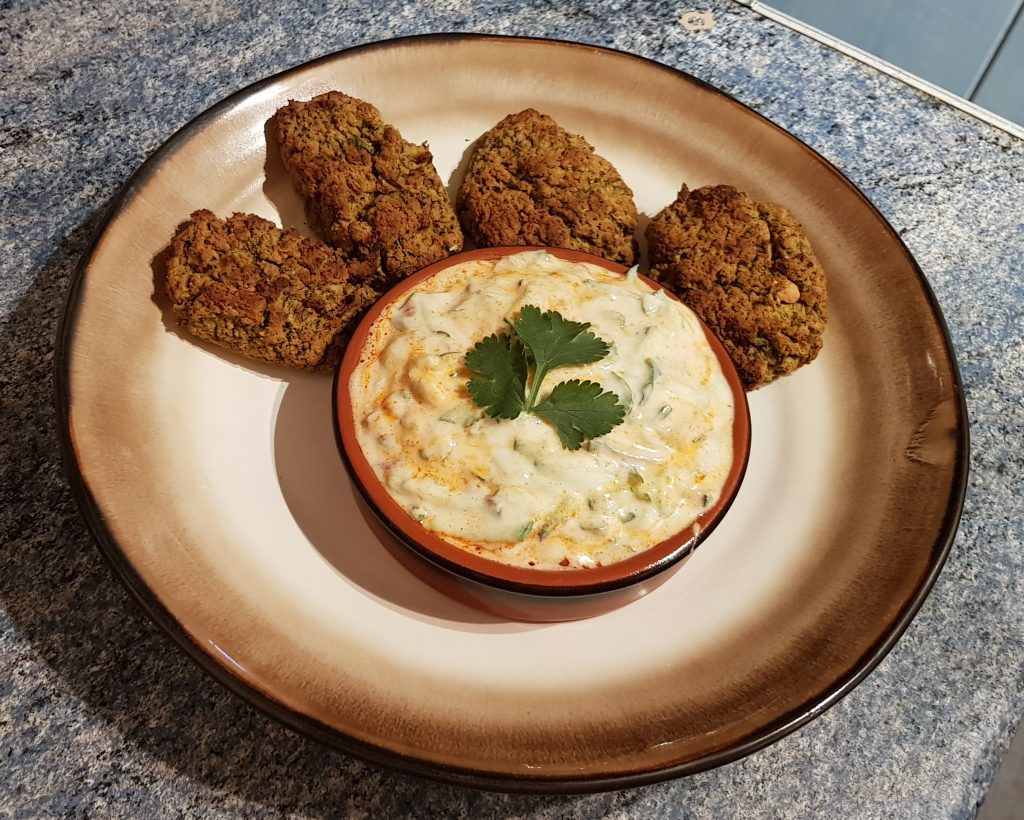 A delicious and simple falafel with a refreshing tzatziki dip flavoured with harissa.
Ingredients
Falafel
2 400g tins chickpeas (rinsed and drained)
1 onion finely chopped
4 cloves garlic
3 tsp ground cumin
2 tsp ground coriander
2 tsp sea salt
1 bunch coriander
1 bunch flat leaf parsley
40g plain flour
black pepper
olive oil
olive oil spray
Tzatziki
200ml natural yoghurt
150g cucumber (grated)
1 tbsp Harissa paste
1 clove garlic
2 tbsp fresh mint (finely chopped)
salt and sugar (if required)
Falafel
Heat oven to 230C (210C fan)
Line a baking tray with baking parchment
Heat oil in a pan and add chopped onion. Cook for about 10 minutes until they soften and start to colour. Remove from heat.
Put onions, chickpeas, spices, salt, herbs, flour and pepper into a food processor and pulse until mixture is fairly smooth but retaining some texture. Ensure it's all blended.
Divide the mixture into blobs of the size and shape you want and place on the parchment.
Spray with the oil spray - this will allow the outside to crisp up.
Cook on the top shelf of oven for around 20 - 25 minutes, until they turn golden brown.
Tzatziki
Put yoghurt into a bowl.
Squeeze dry the grated cucumber and add to yoghurt along with garlic, mint, sale and sugar.
Mix them all well.
Once mixed, take the Harissa and mix it in leaving a marbled, raspberry-ripple type effect.
Finally
Lower temp of oven to 200C (180C fan) and move falafel to bottom of oven for a further 20 - 25 minutes.
Sprinkle with a little salt and serve with tzatziki.
Adapted from Tom Kerridge
Adapted from Tom Kerridge
childofthemist.net https://childofthemist.net/blog/