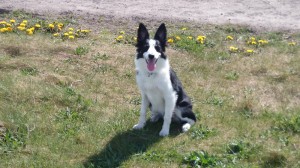 Hi, I'm Muirne from Musselburgh.
I'm going to tell you about the things I get up to with my friends. Some are dogs, like me, others are two-legs.
I was born on a farm. My dog-mum and dog-dad both work on farms. They look after the sheep. I only know this because I heard my two-leg mum and two-leg dad talking about it. I can't remember it.
My two-leg mum is called Carol. My two-leg dad is called Daibhidh. They're good to me and I'm quite happy with my world. Musselburgh is where we live – right on the beach where the deep blue sea laps the shore.
Just along past the grass and the half-pipe (more on that later), is the river. The river Esk, the feathered birds live there, hundreds of them.
We often cross the river on the bridge and go down the water to the Lagoons. The Lagoons are my favourite place. My two-leg dad, Daibhidh, has been taking me there since soon after the vet stuck needles in me. He told me I wasn't allowed to go before that. I was very small then, this was me when I first came "home"…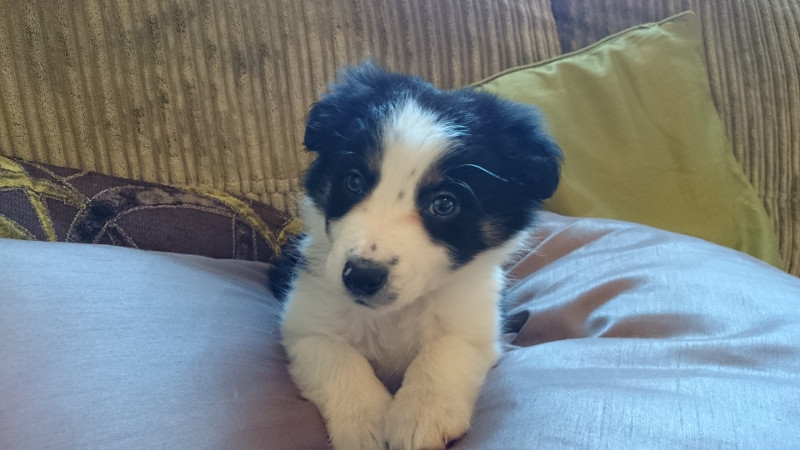 I was born on the 21st of September, 2013. I lived on the farm with my dog brothers and sisters for weight weeks… then one day, Carol and Nellie Pledge arrived. I knew right away that Carol was going to take me home.