This is a quick and easy dish combining smoked haddock, potato, cauliflower and cheese. Well worth a try.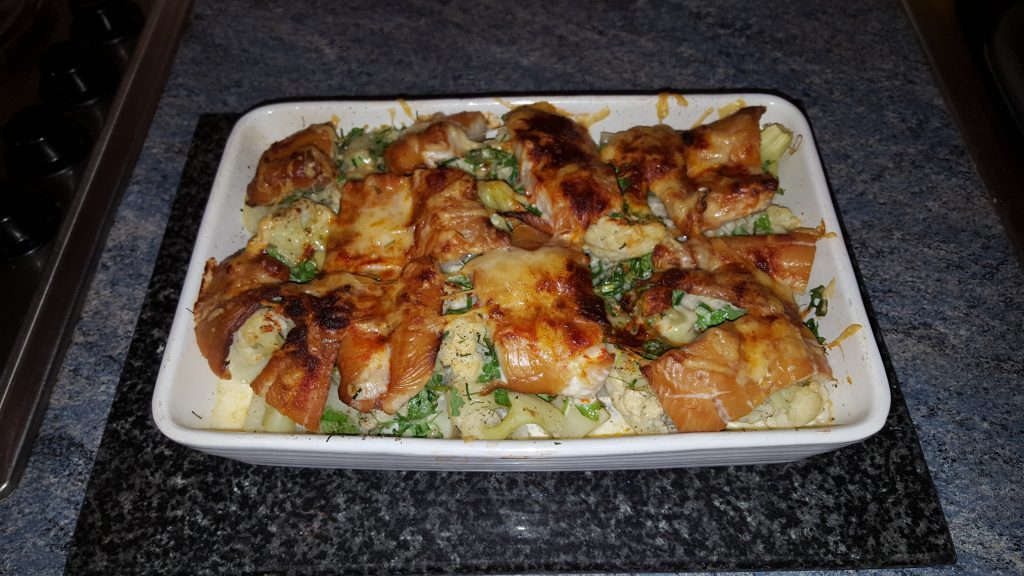 Smoked haddock and cauliflower gratin
2017-04-03 15:33:14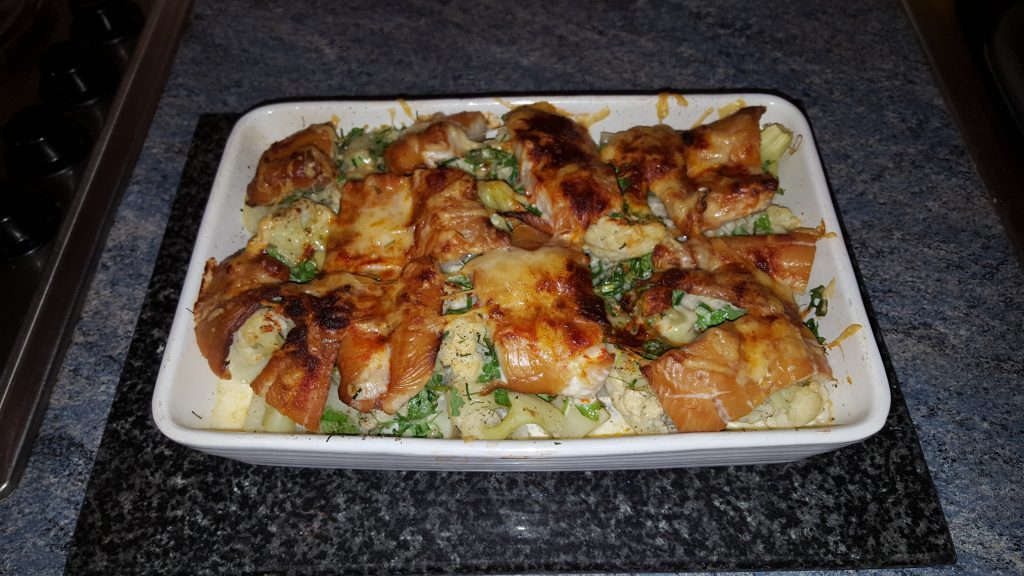 Serves 4
A great and easy dish using smoked haddock.
Ingredients
Butter (for greasing tray)
350g potatoes cut into 2cm cubes
1 medium cauliflower
1 heaped tbsp cornflour
300ml pouring double cream
100g gruyere cheese, coursely grated
2 tbsp chopped parsley
2 tbsp chopped chives
500g smoked haddock
paprika
salt and pepper
Instructions
Heat oven to 200C/180C fan
Butter a large ovenproof dish
Boil potatoes in salted water for 4 minutes
Add cauliflower and boil for a further 4 minutes
Drain well and add to the buttered dish. Add pepper to taste
Put cornflour in a bowl and add cream. Whisk to combine and season with pepper
Scatter half the cheese over the potato/cauliflower mix
Scatter herbs over the cheese
Cut fish into large pieces and place over the top
Pour the cream mixture into the cracks and throughout the dish, some on top of the fish too
Scatter the remaining cheese on top and sprinkle paprika on top of the cheese
Bake for 20 - 25 minutes until golden brown and bubbling
Notes
Double the amount of cheese if you prefer.
Adapted from Mary Berry
Adapted from Mary Berry
childofthemist.net https://childofthemist.net/blog/