This "snack" has become a meal in itself. It's just a subtle twist on a classic recipe. Play around with the chilli, add a wee bit pancetta if you like… it'll handle anything.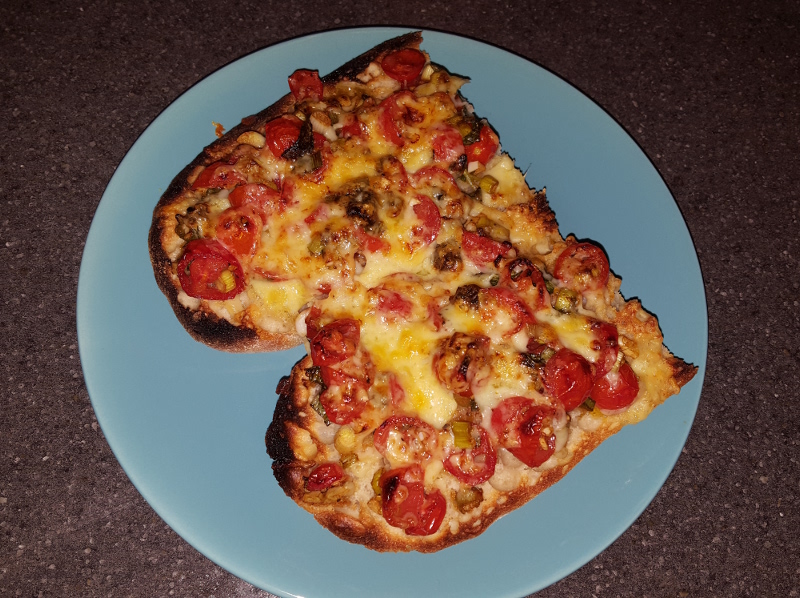 World Famous Bruschetta
2016-11-16 17:59:35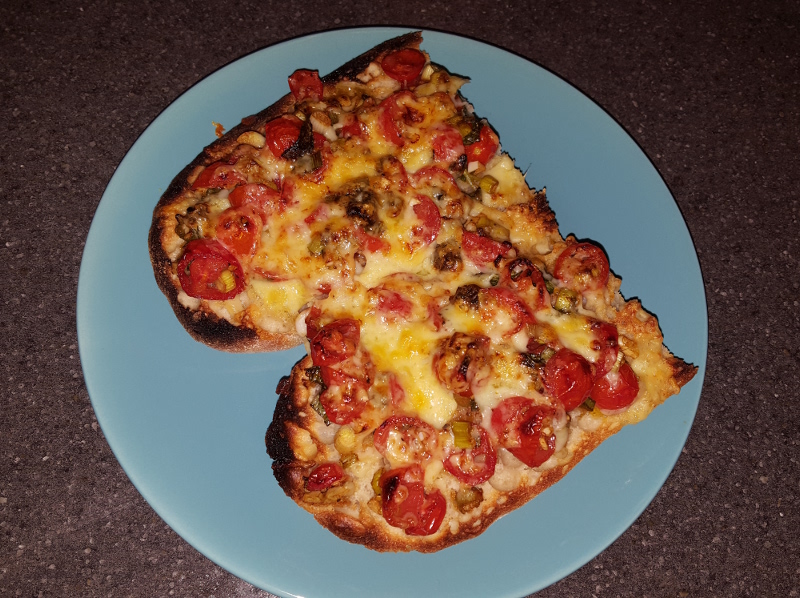 Serves 2
A regular and favourite dish in our house...
Ingredients
3 or 4 ciabatta or small crusty rolls
1 punnet plum tomatoes
3 spring onions
3 cloves garlic
1 red chilli
1 bunch fresh basil
Olive oil
Balsamic vinegar
1 tsp paprika
Salt & black pepper
1 cup grated mature cheddar
Instructions
Chop tomatoes as you like them and put in a bowl
Chop garlic, spring onions and chilli and add to bowl
Tear the basil into the bowl
Add salt, pepper and parika
Cover with a good glug of balsamic vinegar
Cover with a very good glug of olive oil
Stir and leave aside for a while
Cut bread into top and bottom halves
Spread mixture evenly over the bread
Cover with cheese and grill until cheese melts
Serve
Notes
Another dish you can mess around with - add what you want - just leave the mixture time to get itself together if you can.
childofthemist.net https://childofthemist.net/blog/