Mexican lasagne is seeing something of a surge in interest. A simple search on Google will bring up a number of results – many of which look and probably taste the part.
This version is inspired by Twisted Food's version but with my own subtle tweaks.
Easy to make, cheap and tasty…. just like good food should be….. enjoy!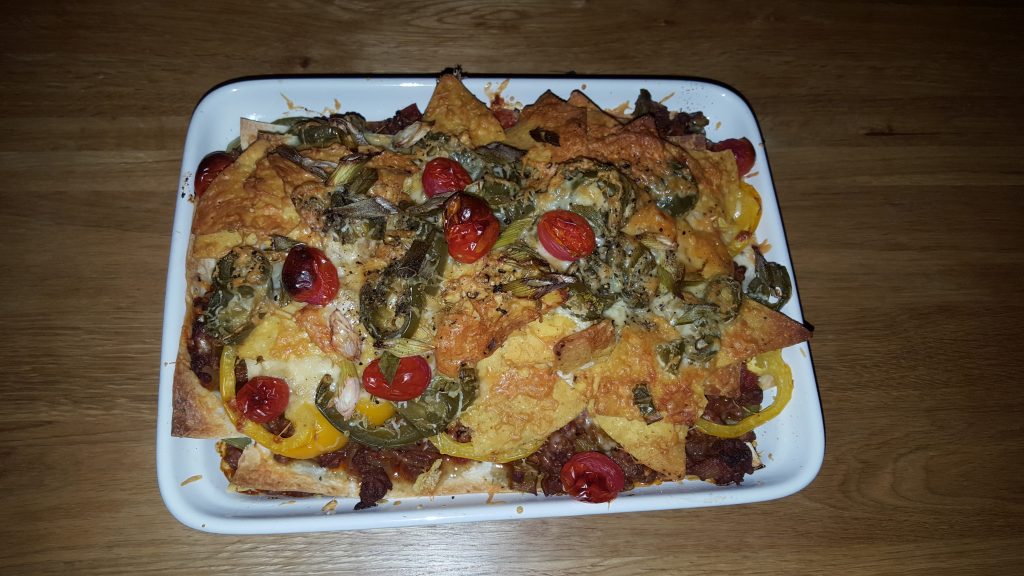 Mexican Lasagne
2016-08-31 16:12:19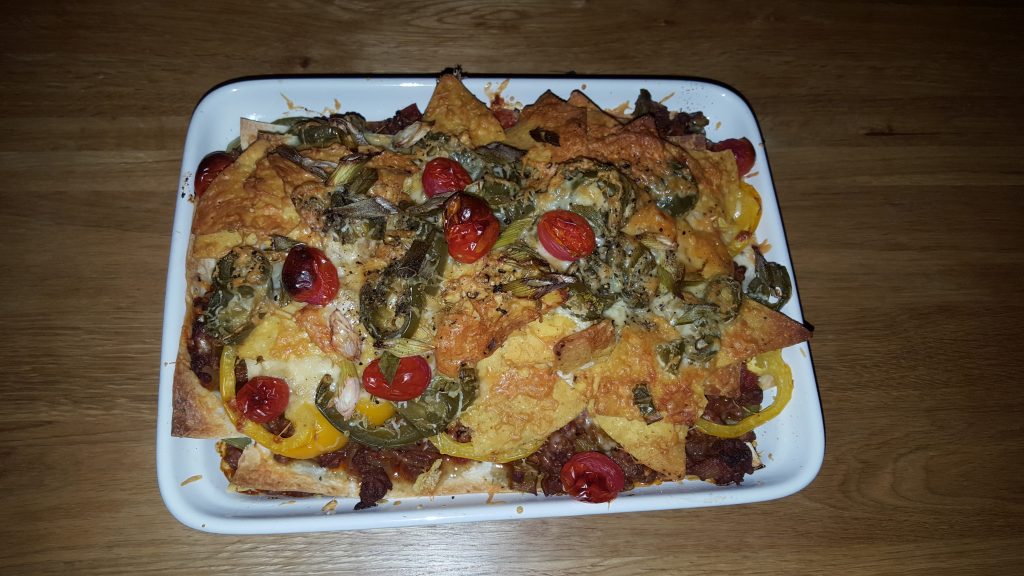 Serves 4
A take on the classic lasagne with a Mexican twist
For the mince sauce
500g Scottish steak mince
1 white onion
1 stick celery
3 cloves garlic
1 sachet taco seasoning
1 tin chopped tomatoes
1 tsp fennel seeds
1 tsp chilli powder
1 tbsp oil
For the lasagne
2 bell peppers (different colours)
2 tortilla wraps
1 packet tortilla chips
2 spring onions
6 - 12 cherry tomatoes
Cheddar cheese
Instructions
Heat oil in a pan. Brown the mince and add onion and garlic.
Add taco seasoning, celery, fennel seeds and chilli powder.
Stir and add chopped tomatoes.
Add salt and pepper to season.
Continue to stir and cook until required consistency is reached.
In a bowl, build layers of mince, peppers, tortilla wraps to form the lasagne.
On top, spread tortilla chips, spring onions and cherry tomatoes.
Cover with grated cheese and bake at 180° for 20 minutes.
childofthemist.net https://childofthemist.net/blog/